Join Our Team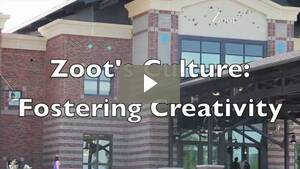 Zoot has been the pioneer in the financial industry's decisioning and origination arena for over 20 years. We are the technical engine that is changing the way the nation's leading banks work. Our passionate and talented employees work with the nation's largest financial institutions to solve some of the financial industry's most complex business problems.
From the beginning, Zoot has established a unique corporate culture that values creativity, dedication, and professionalism. We strongly believe that a relaxed, flexible work environment helps sustain that culture. Our state-of-the-art headquarters facility in beautiful Bozeman, Montana (featuring a full-service coffee bar, art gallery, dog-friendly policies, and community commitment) reflect this belief.
Zoot offers interesting jobs for enthusiastic individuals with a variety of backgrounds from non-technical to highly technical. On our website you will find job descriptions, information about employees, benefits, and the Zoot job application.